Aarn Peak Aspiration 2008 bodypack: the carrying system
(general information about the Aarn Peak Aspiration bodypack is in a separate post, and my first conclusions about the same bodypack in another.
The bottom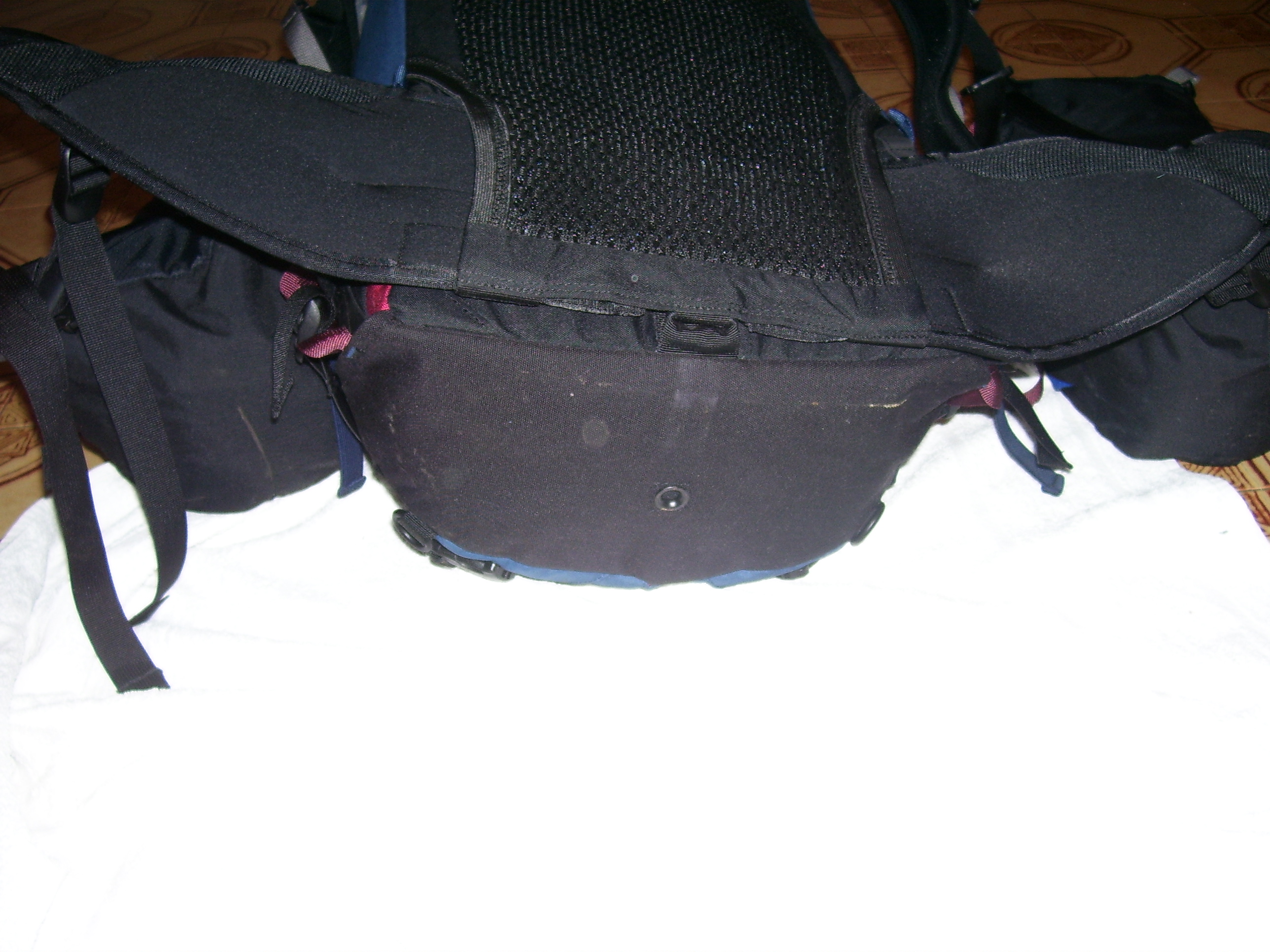 The bottom of the Aarn Peak Aspiration bodypack is covered with a piece of thougher fabric than the rest of the Peak. The mobile sling connecting the shoulder straps runs just behind this piece of fabric: the eyelet in the center lets water, mud or other debris flow away from this area.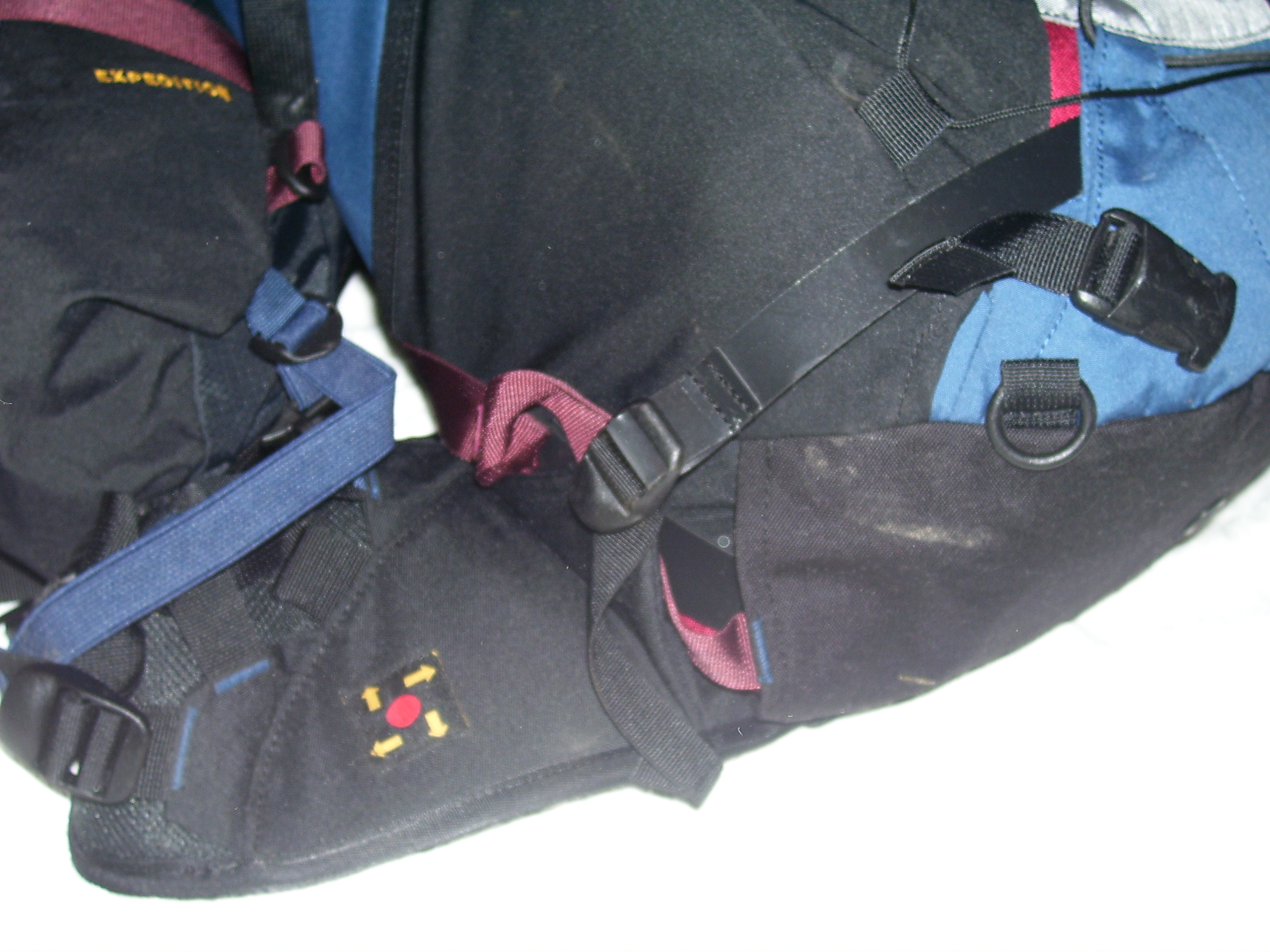 A semi-rigid compression strap fastened to the two sides of the belt runs all around the pack bottom, to keep it closer to your pelvis. The Peak Aspiration also has two ice axes loops and two rings on the bottom where you could attach a sleeping pad or other gear.
The back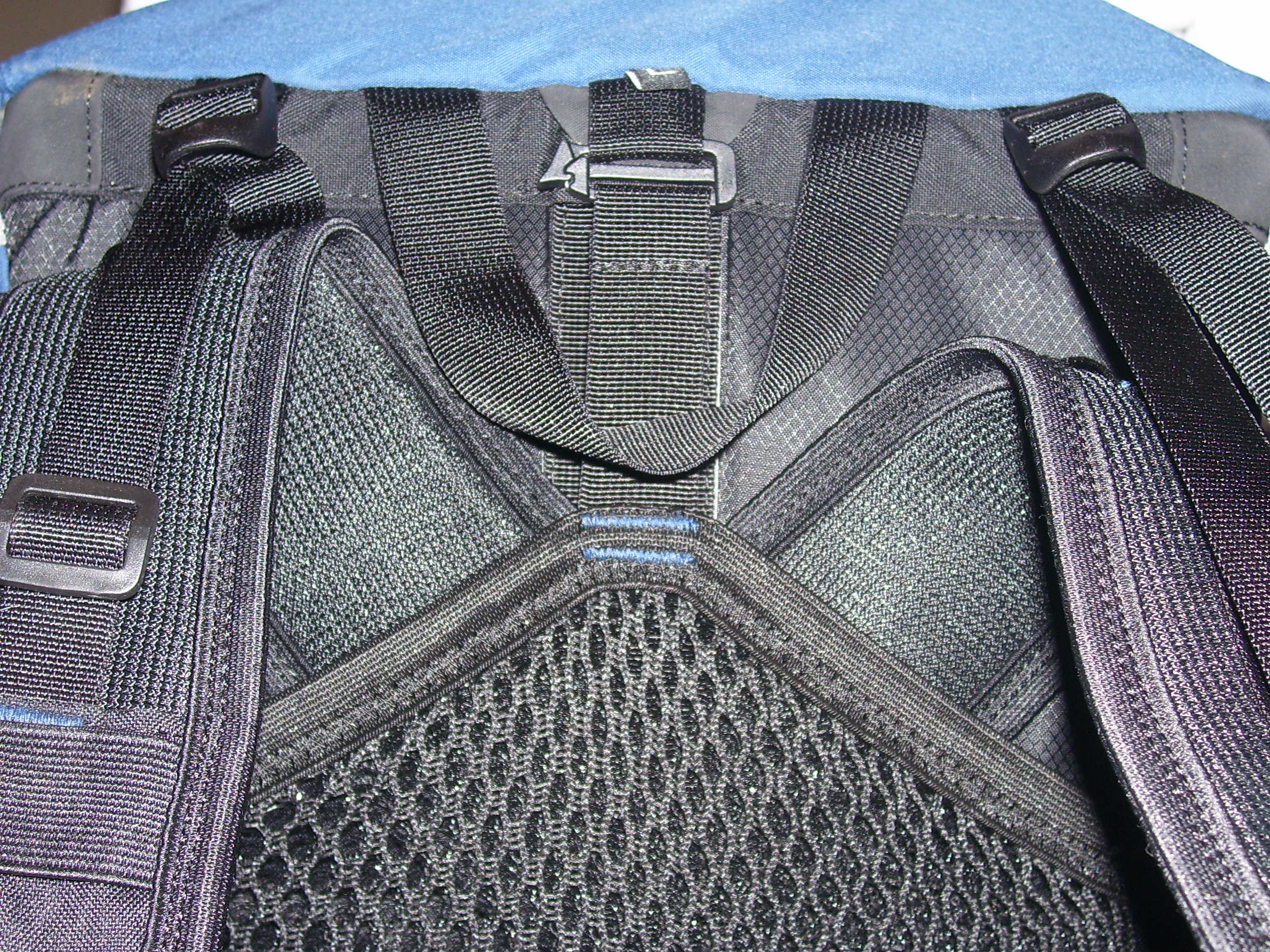 The shoulder straps can be fitted to your back in a rather sophisticated way, described in detail in the user manual. The internal frame is based on a central vertical metal bar and on an horizontal one. The whole back is covered with a thick synthetic mesh which lets air circulate and goes from the shoulders to the bottom of the pack, covering the central part of the belt. Thanks to the balance given by the front pockets system, however, the contact and related pressure of the pack on the central and higher part of your back and lighter than with traditional packs.
Shoulder straps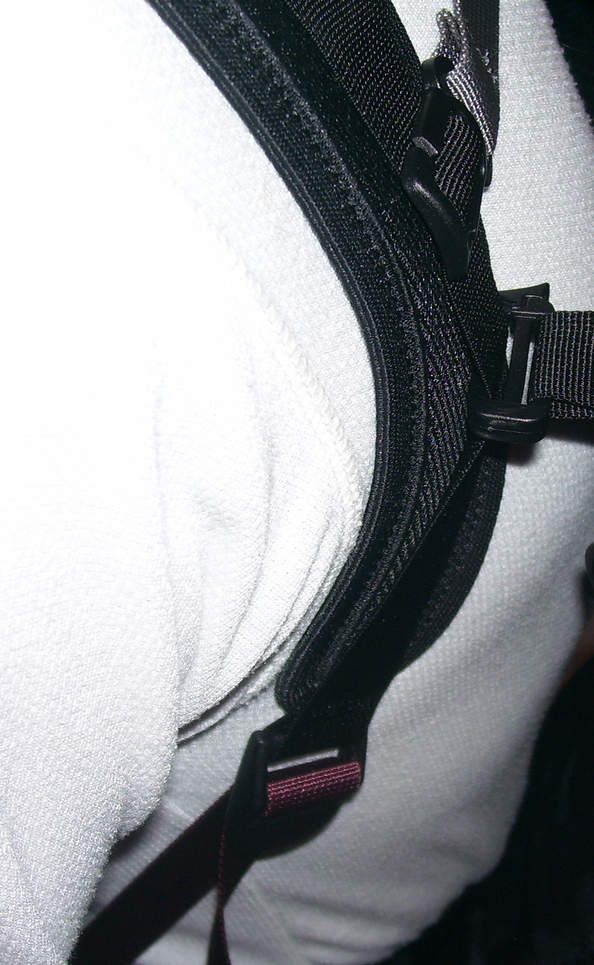 The Peak Aspiration shoulder straps are as wide as those of much bigger packs, but thinner, even if they are padded. Evidently, as it happens with other parts of the pack, the front balance pockets and the FlowMo system allow to reduce weight without losing strength, because the weigth of the loaded pack is distributed in a very different way than in traditional packs.
The belt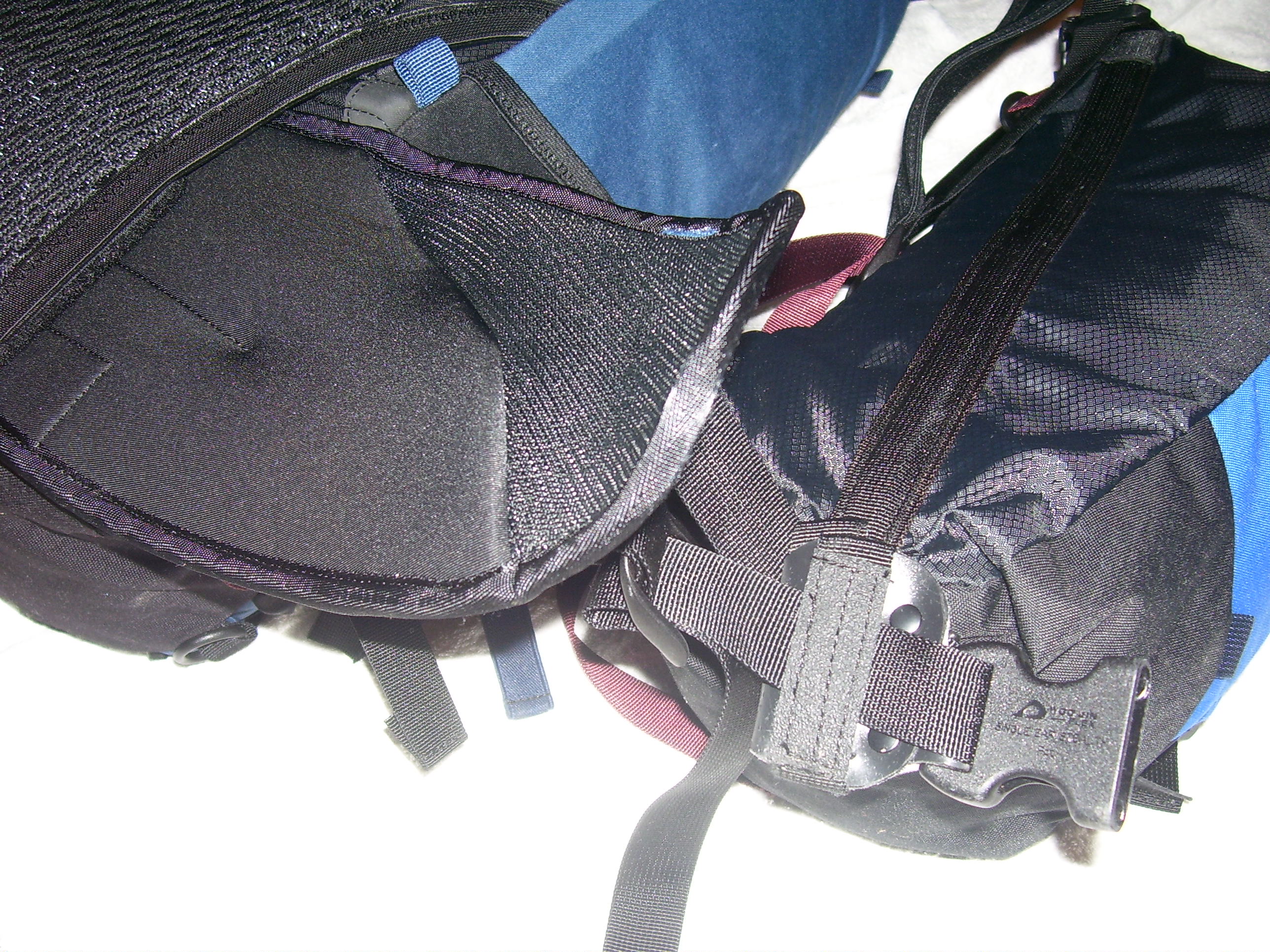 The belt is available in two sizes, which you can order independently from the size of the pack. The sides of the belt are relatively thin, just like the shoulder straps, half-rigid and wide, or more exactly high, more than enough. The front part of the belt (see picture) is quite complex, because it includes, right on the sides of the buckle, two rigid plates to hold the rods which sustain the front pockets. The bottom side corners of the same pockets, instead, are fastened to the belt by means of the blue elastic straps that you can see in the center of the previous picture. In order to tighten the belt you have to grab and pull forward simultaneously two other straps.